Aug, 28 2013
Come out to the Bloomfield Skatepark this Saturday to honor the great Joe Tiseo. Riders from the team will be there giving out product and having a good time. Make sure you DON'T FORGET your helmet. See you there.
Feb, 16 2013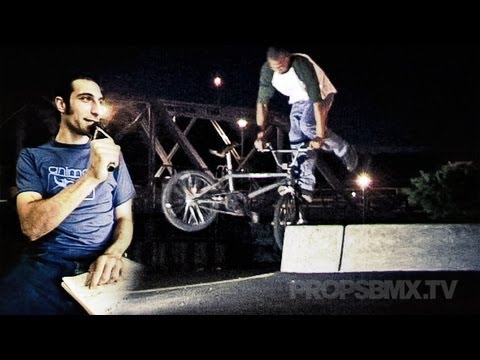 Props just uploaded the New Jersey Scene Report from Issue 37, which was released in the summer of 2000, and was edited by Stew Johnson (in fact, I believe this was the first section he ever did for Props). This was not long after Don't Quit Your Day Job came out, and right around the time Animal first started (you can see Ralph and Joe Tiseo wearing the first shirt designs in there at the infamous Intense Energy bike shop that was located in Nutley, whose shop work bench and extra phone line also doubled as Animal's first "office"). Watching Tiseo ride in this is yet another reminder of how much he destroyed everything.
Jul, 11 2012

Photo of Joe Tiseo on the infamous blob ramp he annihilated on a weekly basis at Hackettstown skatepark (he ruled the whole place) from around '98 or '99. Thanks to Enos at BASE and Dexter for sending this through.
Read More...